I thought it would be nice to start a new feature on the blog-o-rama by highlighting new or very recent DVD's that have come out or ones that I think are exceptional deals at
Amazon.Com
. These are my personal choices and I don't receive any compensation from Amazon for this article. However, if you happen to see anything you like, click on any of the banners and place an order I do get credit for that. With the feds looking at blogs to see what kind of payments/gifts people receive for writing articles from companies, I thought I should give full disclosure. This article is my idea, not Amazons.
My pick of the week is the second season of a series that most fans thought would never be released. I am talking about EVERWOOD. Season one was released way back in 2004, when the market wasn't as strong for TV collections as it is now. With week sales, the word from
Warner Bros.
was that no further seasons would be released. But, after five years, times change and now we have season two.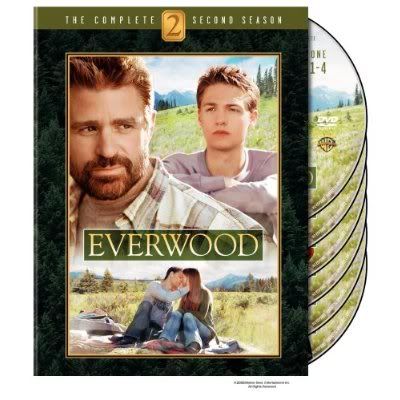 In this season you will see Kristin Bell play a cheerleader with ruptured breast implants,
Nora Zehetner
as coma-boy Colin's alluring sister and
Sarah Lancaster
(sister of the title character on "Chuck") joins the cast as hot college student Madison.
The DVD contains more than 40 minutes of deleted scenes, enough to fill a whole extra episode. I highly recommend this collection.
Here is a small clip from one episode of season two.