Kings Island is located near Cincinnati, Ohio. It was bought from Paramount last year by Cedar Fair, which also owns the Knott's Berry Farm parks as well as Cedar Point. Opened in the early seventies, it was originally owned by Taft Broadcasting. Episodes of both 'The Brady Bunch' and 'The Partridge Family' were filmed there.
The following information is from a Kings Island press release:
KINGS ISLAND STRIKES BACK IN 2009 WITH DIAMONDBACK
The biggest and most exciting new attraction in Kings Island's 36-year history, a 5,282-foot long steel hyper roller coaster named Diamondback, will change the landscape for thrill seekers when the ride makes its debut in April 2009.
Diamondback will be the tallest, fastest and meanest roller coaster at Kings Island. The ride will stand 230 feet at its highest point with a first drop of 215 feet at a 74 degree angle and reach speeds in excess of 80 miles per hour. The ride features 10 vertical drops overall including drops of 193, 131, 129, 110 and 106 feet, two helixes – one at 323 degrees and the other at 287 degrees – and a spectacular splashdown ending. The ride experience on Diamondback will last more than three heart-pounding minutes.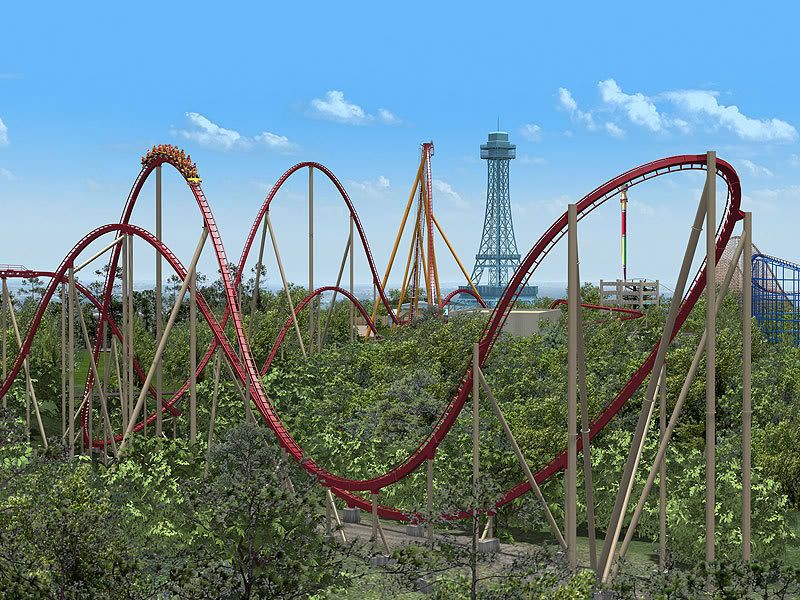 "This ride is big – real big – intense and aggressive," said Greg Scheid, Kings Island's vice president and general manager. "Not only are the statistics of the ride awesome, but its use of the rugged natural terrain and spectacular splashdown ending ensures that no other roller coaster tops these thrills."
The trains on Diamondback will feature unique, open-air stadium-style seating that will allow riders to experience an unobstructed view of all the thrills and excitement on one of the world's best roller coasters. Kings Island will be the first park in the United States with trains of this style on a roller coaster.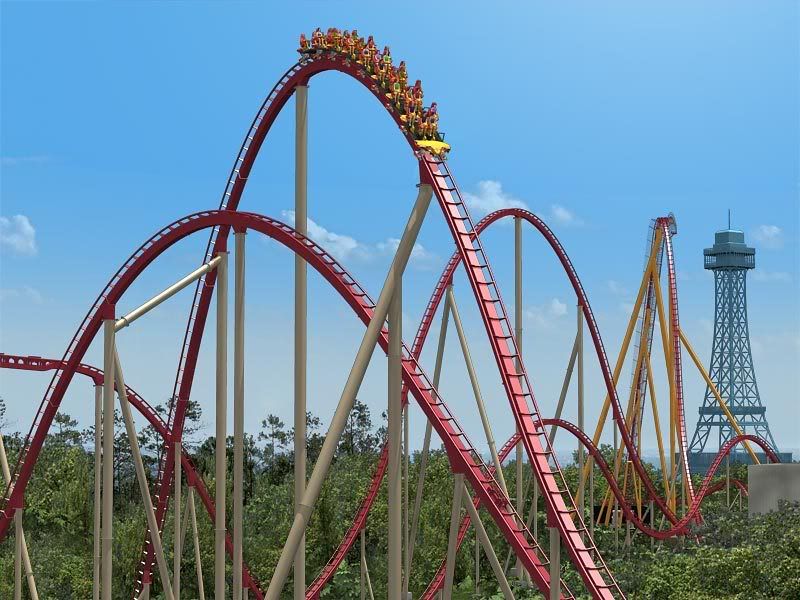 Diamondback will be located in the western themed Rivertown area of the park and will prey over flat land, woods, water and rocks, slithering along nearly one mile of track through gut-wrenching drops, twists and turns, leaving riders feeling snake bitten.
"The western diamondback is the king of all rattlesnakes with a fearsome reputation," Scheid said. "They're big, mean, aggressive and terrifying. The name Diamondback accurately conveys the image of the characteristics of the coaster as it resembles that of a coiled snake ready to strike."
Diamondback will be the biggest investment in Kings Island's 36-year history at $22 million dollars and will be the park's 15th world-class roller coaster.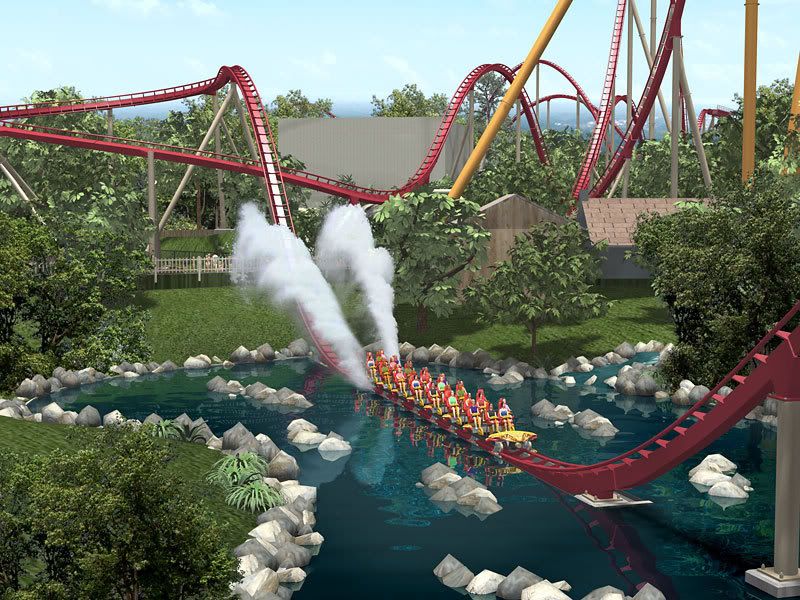 Construction is currently underway. Because of its location park visitors can see the ride being built from the ground up. Those who cannot wait until 2009 may take a virtual ride on
Diamondback at
kidiamondback.com
. Visitors to kidiamondback.com may also access exclusive Diamondback updates and features, including virtual renderings, ride statistics and much more.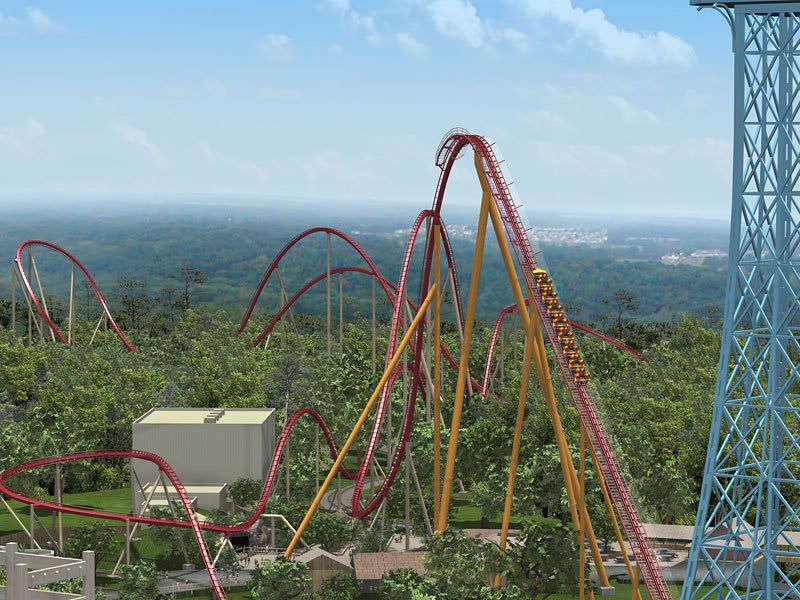 Diamondback was designed by Bolliger and Mabillard of Monthey, Switzerland, a recognized industry leader in roller coaster development.
You can see computer rendered videos of Diamondback, get wallpaper, icons, and see a webcam of the new roller coaster being built, as well as much more by going to their official site. And of course, you can get there by clicking
here
.