Online Videos by Veoh.com
Celebrating Our Survivor--Emma!
A Tribute To Emma And The Race For The Cure.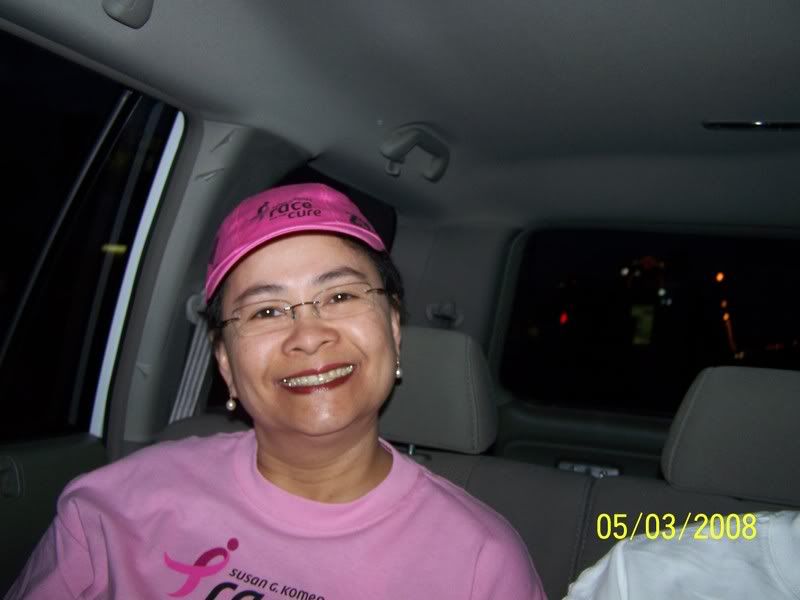 Today was the 2008 Susan G. Komen Race For The Cure Fundraiser here in Las Vegas. It was important to Emma to participate in it and she was accompanied by many family and friends. Walking with her, besides yours truly, was our children Tiffany & Tyler, her nieces Caroline, Lisa & Pam, my sister Peggy, her best friends Dee & Ron, their children Joe & Christopher, and Stephanie, wife of Chris. It was a beautiful day here in Las Vegas and it just felt like everyone was full of love and hope. So, instead of rattling on, enjoy these pictures from today's event, and watch the video as well.
Emma Races For The Cure.
Emma Meets Las Vegas Mayor Oscar Goodman.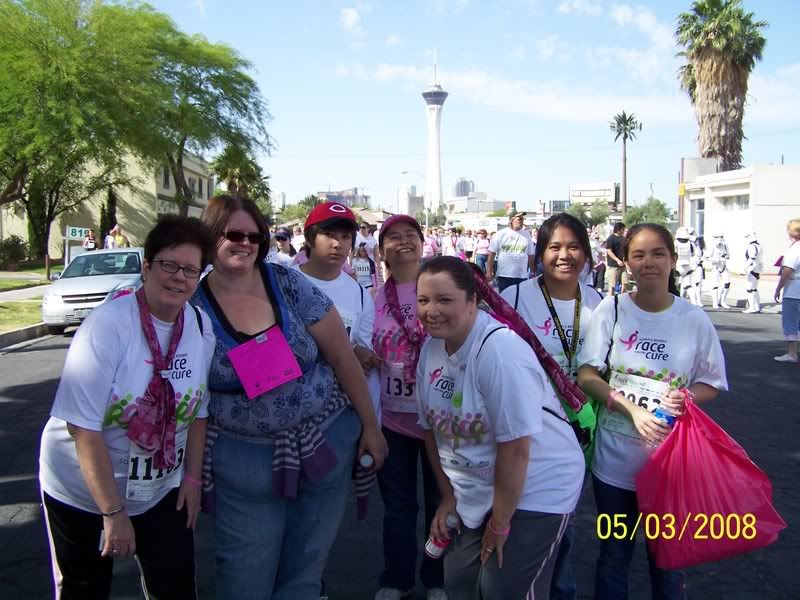 Everyone surrounds their hero with love.
Emma Meets Paula Francis, Longtime Las Vegas News Anchor.
New Country KWNR Radio Hosts Bob Bishop And Ransom Reynolds Meet Emma.