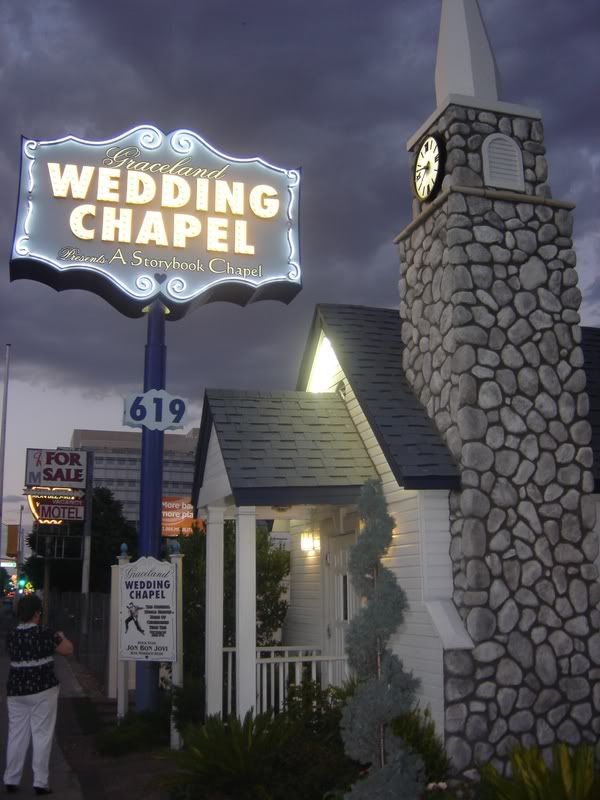 That would actually be at the Graceland Wedding Chapel in Las Vegas, NV where my niece Toni and her fiance Richie were married on August 2, 2008. They flew out together yesterday from Ohio and were married by none other than Mr. Elvis Presley himself (or at least a reasonable facsimile). So allow me to show off the great couple and enjoy this view of an only in Vegas style wedding. A video of the wedding is at the bottom of this post.
One interesting little bit of info. The lady at the chapel said that on August 8 they are performing weddings every fifteen minutes until 3 a.m. the next morning. It seems a lot of people think 8/8/08 is very lucky. The 8 a.m. and 8 p.m. weddings have been booked for over a year.
Toni and Richie look like they have the jitters before the ceremony.
Pictured below: An Elvis wedding deserves an Elvis wedding cake.
And now my friends, here is the video of the wedding.