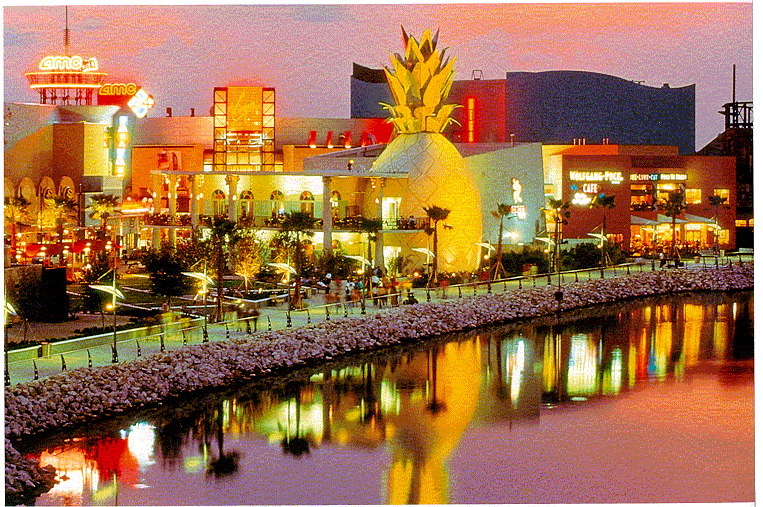 Orange County deputies found a "low-level crude device" resembling a pipe bomb in a trash can at a Downtown Disney parking lot early today.
"Our investigators found end caps, which usually indicate a pipe-bomb-like device," said Orange County Sheriff Kevin Beary at a news conference this morning. "We believe this was not designed to cause significant property damage or injuries."
In an earlier version of this story, Sheriff Beary incorrectly reported that the homemade device blew the doors off a dumpster in the popular tourist spot at Walt Disney World. No doors were blown off and the receptacle was a trash can, said Orange County spokesman Capt. Mark Strobridge.
Beary said security has been increased county-wide not just because of the suspicious incident, but also because of the recent terrorist activity overseas.
"Once we saw things unfolding in the U.K. and Glasgow, and the fact that it's July 4th, we increased security," said Beary.
He added that "this is not connected to any sophisticated [terrorist] plot, either domestically or internationally."
A Disney security officer on bike patrol called deputies at about 12:30 a.m. he heard a noise and saw white smoke coming from a garbage can in a back lot at of Downtown Disney, said Disney spokeswoman Kim Prunty.
The garbage can is in the far lot behind the Cirque du Soleil theater, going toward the golf course at the Saratoga Springs Resort, Prunty said. There are no attractions or shops in that area.
When deputies arrived, they secured the area and later reported no damage or injuries.
"The only damage was to the garbage can," Prunty said.
Downtown Disney is a popular spot frequented by tourists and locals for its shopping and entertainment, but last week, some of its security policies came under fire.
Walt Disney World ejected four of Florida State University's top football prospects - including the son of a Disney manager and the son of a Philadelphia civil-rights lawyer - from Downtown Disney under its anti-gang, no-loitering policy and banned them from entering the theme parks for life.
After Disney officials were questioned about security and the use of racial profiling to target and drive out minority youth, they decided to revise the trespass warnings so that the four are banned only from Downtown Disney for one year.
Source: Orlando Sentinel